Back to the map
CAMPSITE TOULON
oulon, the capital of the Var department, is the third most important city in the Provence-Alpes-Côtes d'Azur region. It is located between the Phocaean city of Marseille and Saint-Tropez, the Jet-Set's entertainment centre.
Established between the banks of the Rade and the mountains, the city of Toulon is characterized by a hot and very sunny climate. Once an imperial purple dyeing factory in ancient times, Toulon diversified and became one of the main naval bases.
Outside the military context, the Var city is also an important place of artistic expression. Indeed, we meet on Strasbourg Boulevard: the largest Italian Opera in France, many museums, two renowned concert halls (Palais Neptune and Zénith-Oméga), as well as a "national stage": the Théâtre Liberté.
Although artistic, Toulon is also a sport, more particularly rugby. The Rugby Club Toulonnais is a flagship club of the first division championship. It is recommended to attend a meeting of the club and the many world stars at the historic stadium: the Félix Mayol stadium, a native singer of the city.
With its many historical sites, it would be a pity not to pass through the lower town and its medieval district. A pedestrian area where many shops thrive and the Provençal market where you can enjoy the various local pastries such as chichi frégi and chanteclair.
Finally, before closing this stay, take a detour to the heights of the city at Mont Faron where you can observe the magnificent view of the city of Toulon.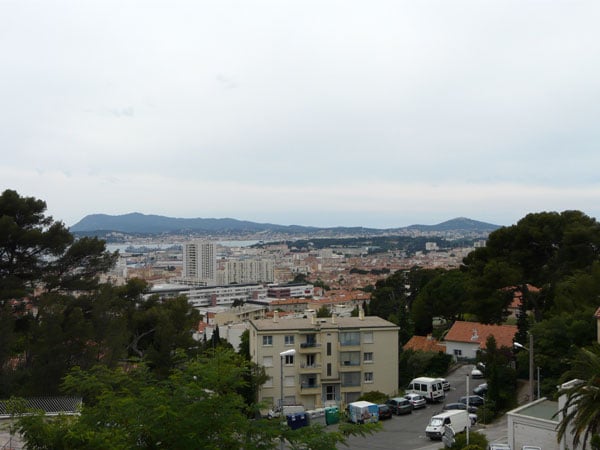 PLACES OF WORSHIP IN THE CITY OF TOULON
Italian opera
Le Palais Neptune
The Omega Zenith
La Place de la Liberté
The Gate of Italy
Le Zoo du Mont Faron
Plages of the Mourillon
Discover more about Toulon!
YOUR CAMPSITE STAY TO CONQUER TOULON
Located in the department bordering the Bouches du Rhône, in the Var, the city of Toulon will reveal its many facets during your stay in campsite caravaning or mobile home. Toulon is only 40 km from La Ciotat and Campsite du Soleil, the capital of the Var department is also known for its rugby team on the national scene.
By choosing your accommodation at campsite du Soleil, you will quickly be in Toulon by car to enjoy urban tourism, choose your accommodation method near Toulon, in a motorhome, campsite site or by choosing a mobile home rental in Toulon or Bungalow.