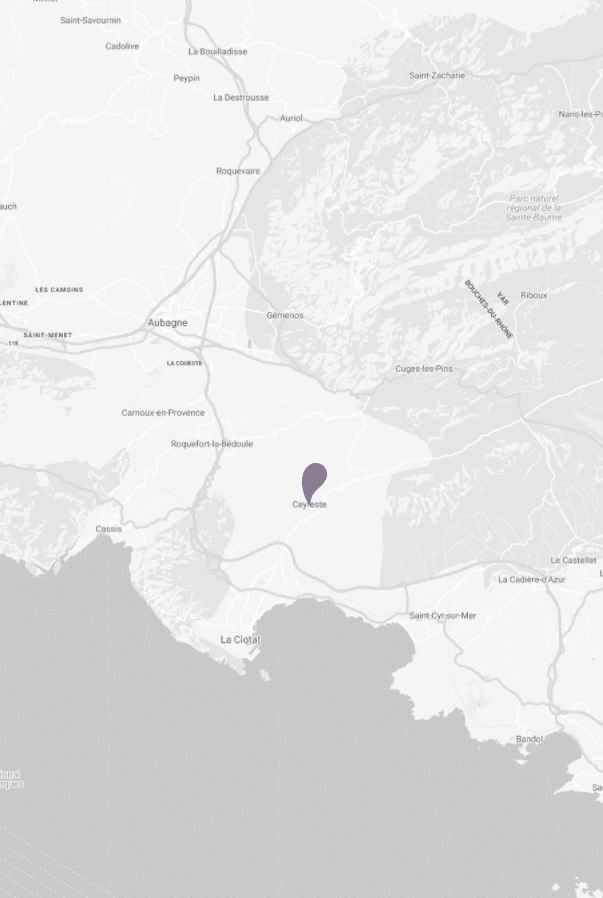 Contact (FR)
"*" indicates required fields
Near the campsite:
Nearest shops, Ceyreste village, 1km
CASINO supermarket 2.50km
Ceyreste town hall, 1km
Tourist office, town center of La Ciotat, 5km
Marseille 35 Km
Saint-Cyr sur Mer 12 Km
Cassis 12 Km
Means of transport :
SNCF station, La Ciotat 1.6km from the campsite
Bus, Ceyreste 800m from the campsite
Plane, Marignane 50Km from the campsite
Bus station, La Ciotat 5km from the campsite
Itinerary :
To access the campsite between Cassis and La Ciotat:
Coming from Marseille or Toulon. A50 motorway, exit 9 "La Ciotat". After the toll, head towards Ceyreste. Pass the red light, 2nd left towards the campsite.
GPS COORDINATES :
43.21894 ; 5.62.95.84
Itinerary Cassis La Ciotat
In order to allow everyone to access our rentals, our campsite is easily accessible by all means of transport.
Indeed, if you take the car, you can quickly access our campsite via the A50 motorway from Marseille or Toulon.
If you wish to come by train, please note that the La Ciotat SNCF station is located just 1.6 km from our campsite.
You can also come by bus with a stop located in the town of Ceyreste, 5 minutes from the campsite.
If you are flying, please note that the nearest airport is in Marignane, 50 km from our 4-star campsite.
To make your arrival as easy as possible, you can contact us by telephone or email. Our teams are at your service to answer all your questions and will help you plan your stay as best as possible.
As for booking, you can do it in a few clicks via our website or contact our teams by telephone who will be able to find the availability that suits you.
For a relaxing holiday in the heart of an exceptional natural setting, do not hesitate to book your accommodation in our Ceyreste campsite.
In our 4-star campsite near Cassis, we are committed to offering you optimal service so that your stay is as pleasant as possible.
Thus, we respect a certain number of hygiene and maintenance rules to ensure that you enjoy a pleasant and comfortable environment throughout your stay.
To leave with complete peace of mind, we have also put in place cancellation insurance to cover any possible unforeseen events before or during your vacation.